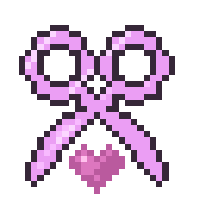 charmHER
Welcome to charmHER, the world's first sapphic fantasy creature dating app!
Please play on your phone on full-screen for a fully immersive experience.

Made with Construct 2
Code and Art by Lunicole

Art by Yamina Sekhri

Made for GAMERella 2018 - Theme: Continue

Comments
Log in with itch.io to leave a comment.
This is so amazing, probably my favourite game of GAMERella 2018
i'm so happy you liked it! gamerella is such a fun jam and i feel so privileged to have had the chance of participating!
Loved this. I cracked up when I saw the part about 'polyamorous gender affirmng sex'. Sad how realistic this is though XD
Ha, pretty accurately portrays the woes of dating apps like HER.
"gender-affirming sex"? xD